When you want to turn your idea into a business you should make money from what you are doing. But how do apps make money? You can make money from an app in several ways. We will talk about detailed in a minute about what's those ways and how you can do it. There are over 5 million apps published in app stores but only some of them know how to do the right monetization techniques. Right monetization techniques and marketing skills make apps much more profitable than the other ones. Therefore if you want to know how do apps make money or how do free apps make money, you are on the correct post. In this post, we are talking about the right monetization techniques that will help you to make your app profitable.
App purpose
What will your app do? Will your mobile or web app provides a service, is it a social media app or is it a game for mobile devices? Every application has its way of making money. You can easily sell premium memberships on an app that provides a specific service, but for mobile games, it might not be easy to sell premium memberships as you can expect. Every industry has different ways to make money, which is the same in the mobile app industry too. Before your app is developed you should find ways to monetize your app. It's possible to make money from an app with in-app advertising, premium membership, inventory sales for games. You can add many more ways to make money from an app regarding your industry.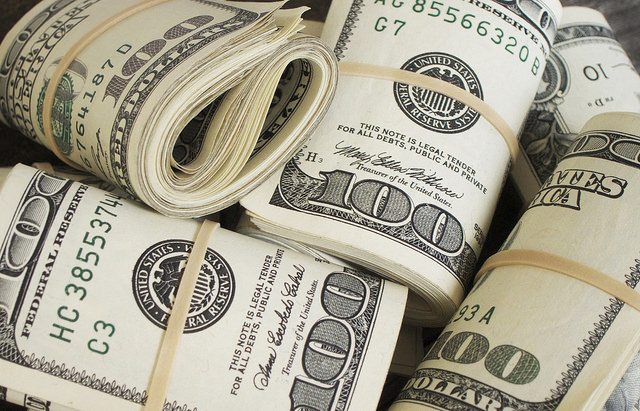 Paid Apps
When you have an app built you can think, my app can be sold for $2 if ı can sell this app on the app store 5000 times ı can make a $10,000 profit. Is that a true strategy for making a profit from an app, yes you can turn your app into a paid app and make money? When you choose the paid app strategy, you should make users feel the premium advantages of the app. Otherwise, it will turn back to you as bad feedback. Also, there are some disadvantages of this strategy. Let's take a look at what's it.
Users mostly tend to choose free apps instead of paid apps.
You can't place advertisements in your app. Users paid money to be ad-free.
You can't charge anything extra. It will make users uncomfortable.
Free Apps
If you choose your app to be free there are more advantages and some disadvantages of this strategy. If an app is free users will tend to choose and give it a try. That is the first advantage of this approach. The second advantage is you will be able to place more advertising in your app, app users won't be disturbed by advertisements if it's not much. Here are some of the advantages of the free app approach.
Users will give your app a chance and download it.
You can place an advertisement in your app and monetize your app.
You can create subscription-based pricing for users and provide them with premium features.
An app purchase system can be built.
It's possible to build affiliate links.
There are only some disadvantages of the free app strategy, Users don't like to see too many ads and don't want to wait until advertise close. That's just the only disadvantage of this approach. Just don't push users to click advertisements.
How do free apps make money ?
As we told earlier above you can make money with your free apps or with your gaming app. Some of these ways are in-app purchases, selling premium subscriptions, and placing an advertisement in your app. With these several methods, you can surely make money from free apps.
What are the most profitable apps ?
Social media apps, Video sharing apps, Real-time messaging, and games are the most profitable apps. Depending on the number of downloads social media apps can make six-figure profits in a short time. The profit strategy for social media apps are mostly from application advertisement.
Do apps make money ?
Yes and No. It is depending on how popular your app is. If you spend your time on digital marketing, finding new investors for your app, and adding more features to your app with new updates, you will be able to make money depending on your monetization model. The answer is yes apps make money but is correlated to their popularity and download counts. Just focus on your app development, marketing, and finding investors for your app. Your app will grow the sales and number of users each day.
What We Recommend
As we told you earlier every strategy has its advantages and disadvantages. We recommend that you should choose the strategy that fits best with your business model. We will talk about the apps and the strategy that will fit best with the app with examples now.
Games, E-Commerce, and service applications are fit best free apps. You can monetize your app with an app purchase system or you can place an advertising system in your application.
Games, specific service apps also can be paid apps. When games can be downloaded for free, they are making money with an in-app advertising system.
Focus on your app development and the quality of your app. Also with the right marketing strategies, you will be able to make a profit after a certain amount of time.
Summary
We are prepared a guideline that you should follow to make money on your free apps. These guidelines are a summary of what we are told in this article.
Choose the right app for your monetization technique. If you want to make money from ads it is better to go with games, if you want to sell membership providing a unique service will be better for your startup.
Paid apps can make money depending on sales numbers. But you should know it also has some disadvantages.
Users love to try new free apps. They will not care about ads in the app if it's not disturbing.
We can help you to build and monetize your dream application. You can start making money after you publish your app on the app store. You can reach us using the contact form below.
---
make money from apps
,&nbsp
apps to make money
,&nbsp
money making apps
,&nbsp
how much money do apps make per download
,&nbsp
how do free apps make money without ads