Mobile apps market became so popular in the last decade. Everyone has an innovative idea and wants to turn that into a startup. But is it enough to make your app successful? No, every stage of a startup is important and every stage needs money and time investments. Market research, MVP development, marketing, and all the other activities need time and money investments. Getting funded by investors is not an as easy thing as you can expect. Maybe your innovative idea can't get enough attention from potential investors.
Before you start looking for potential investors for your mobile app, you should have a plan and presentation of your app. You should show your potential investors, what problem this app solves. Also if you can provide an MVP ( Minimum viable product ) to investors, that will make your potential investors understand your app and they will be more likely to invest in your app.
Some criteria are important for the investors, first one is the which problem this app solves. Second is this app has an MVP to test what this app made for.
Types of investors
Depending on the size of your app idea, your app can get funded by various investors. That can be Family and friends, Crowdfunding, Angel investors venture capitalists, App contests.
Family and friends
If you have an app idea and turn it into real mobile or web app, you will need investment to make this idea successful. Market research, MVP development, marketing the app, all need time and money. If your app idea can be done with a tight budget, you can kindly ask your family and personal friends, network to invest money in your idea.
Crowdfunding
Crowdfunding is one of the best ways to raise money for your app idea. You can invest your time to market your crowdfunding campaign. You can raise funds quickly as possible with this technique. Crowdfunding is a commonly used technique by most startups to make their app successful.
Angel investors and venture capitalists
When you are serious about the success of your web app or mobile app idea, it is time to look for bigger investors. These investors are offered a huge amount of money that will make your app idea drive success. These angel investors and venture capitalists are mostly companies that invest in startups.
Getting investment from these investors are hard when we compare it to other options. You need to have a working MVP of your app and you should make this investor believe that your app will solve a specific problem and make a profit.
App contests
App contests are one of the best to show your app idea to the world. App contests are extremely competitive but contests winners get the attention of potential investors. You can submit your app to app contests all over the world. Ycombinator is one the widely known app contest and startup incubators.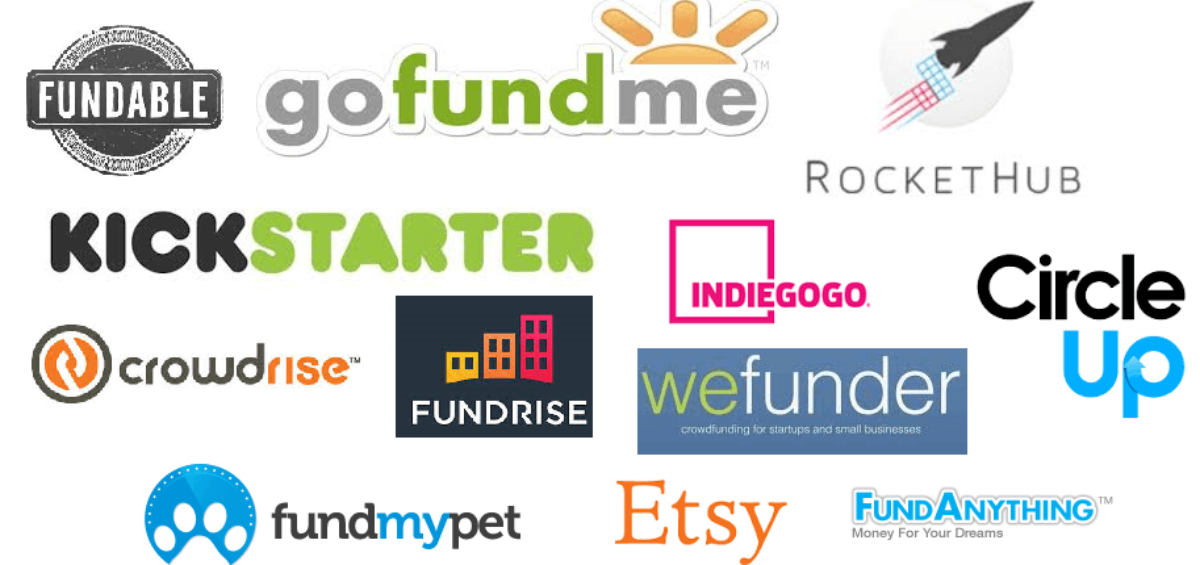 Steps to gain trust from investors to your app
You can think your app idea is going to be super successful in a short time, but just having the idea is not enough to attract investors. You should analyze your potential competitors, market size and potential profit for the next 12 months should be estimated. Your app will gain the trust of potential investors, only if your app has a deep market analysis that shows problems and their solutions. To gain the trust of investors in your app, you should be done these steps before searching for a potential investor.
Validate idea
Finding a good idea that has never been discovered before can be extremely hard. You need to brainstorm ideas that will make a huge difference and solve the specific problem quickly. We know that maybe that will take you weeks or months to find that idea. But what if the idea that you found is already existing somewhere on the internet?
You should make deep research for the app idea that you found. Validate your idea doesn't exist on the internet and app stores. Because investors won't be desireful to invest in an idea that already exists.
If you don't know how to validate your idea you can consult an app development agency.
Define market
You must define your target audience, market share, and potential risks and earnings of the related market that you want to get in. Investors mostly invest in startups trying to get into big markets that have huge profits. You can think of this area as social media apps or Sass products (service as a product) because the number of users in this field is huge and the potential profit is very big than any other field.
Before you jump in app development you should define the right market size of your app will be in. You should also have potential metrics that will make your investors how much money that your startup will earn in next year. Investors want to see detailed metrics and slides about the market they want to get in.
Revenue strategy
Before you develop your MVP for your app idea, you should define what strategies will be followed to make a profit on this app. A clear and understandable revenue strategy will attract more investors to your app startup. So it's essential to study the right monetization techniques and you should be ready to answer all the questions about your monetization strategy.
Build MVP
MVP is a Minimum viable product. Before showing your app idea to investors, it is really important to have an MVP of your app. That way you can show your app to potential investors and you can talk about the features that will be added after being funded and earning strategies. Most investors look for the MVP of the actual app idea. These core features of your mobile or web app will make your investors understand which problem that app solves. If you don't know how to build an MVP we can build your MVP Development in short time to get your app funded by investors.
Create a pitch deck
Investors want to hear and see much more details about your app idea. So, they will know what they are investing for. You should create a slide or PDF document for them to understand every detail of your app idea. Providing detailed visuals and documents to investors will gain trust between you and the investors.
What are stages of app funding?
There are various types of stages in web and mobile app funding. In this section, we will talk about these stages detailed.
Pre-seed
Pre-seed stage is when your app is just an idea and nothing done for the app yet. This round is known as informal and most of the funding comes from family or friends. In this stage raised funds will be spent for research, MVP development, and the founding team. In this stage, investments can be less than a thousand, but don't make this let you down. This is just the beginning.
Seed stage
That's the second and one of the most important stages of your startup. This stage is where things get serious for your business growth. At this stage, your app still won't be operational and you will be still improving the product that you are working on. Also, you will look for funds for your next researches and development team and the other costs. At this stage, mostly angel investors and startup incubators will respond to your request to help you grow.
Series A
When you reach the Series A stage you can be sure that you are on road to success. Series A typically means that you have gained some trust from investors and defined the center goals and objectives of your brand. This is a stage where you will focus on your company's growth. This stage will make you focus on optimizing your product and growing your sales. Series A stage's funding will be in a range from 2 million to 20 million dollars.
Series B, C, etc.
Series B is a meaning that your product is accepted and loved by many users. In this stage, you should focus on adding more features to your app and attracting many new users to reach new profit goals. People will recommend your product or service to new users in this stage. The average funding in stage B is more than 25 million dollars. These funds make you go further to the next stages like Stage C, Stage D, and more. At Stage B you should focus on growing sales and app visits or app downloads. This will drive more sales to your company. In the next stages, your popularity will increase and they will grow your sales related to your app downloads.
What to do when your app is funded?
Will you stop when you get funded? Nope, when you received funds from investors you should continuously focus on improving the app. When your app is launched on the app stores, you should listen to the user feedback and reviews. Keep improving the user experience and application overall experience related to these reviews and user feedback.
When you get enough good feedback from users, scale your app into a larger size to grow your number of users and also grow your sales. Don't forget to add new features to your app to attract new users. You should never stop investing your money in your app. That's how you can turn your startup into a big company.
How much funding do you need for your startup?
There is no exact number that we can say to that question. Before your startup app is developed, you should calculate the cost of each stage. How much will researches, MVP development, and all the other things cost? Depending on the complexity of your MVP development, having an app with core features can cost you around $5,000-$35,000 much more complex app can cost you in a range of $35,000-$150,000
Don't worry in this post we already talked about how to get your startup app funded. Before going to app investors you should calculate the all costs of your startup. You should plan your budget for your startup because without any budgetary plans you can risk your dream app.
If you have a very low budget you won't be able to have MVP development. If you have overfunded that can cost your share of the startup.
Before your app is developed you should calculate all the possible scenarios and costs. This way makes you go to success safer.
Summary
In this summary of this article, we will shortly explain how to get investors to your app and how to find investors.
Build MVP of your idea. Having a minimum viable product of your idea is a very good way to show your real application to potential investors.
Validate your idea. Before your application is developed you must be sure that your idea is unique and there is nothing similar service or product on the market.
Analyze the market. If you are sure that your idea is unique it is time to search for potential market search volumes. If the market size is big enough to make you a profit it is time to make a web and mobile app for your idea.
Define how much money do you need for brand awareness. When you have the MVP of your app with the core features you will need marketing strategies. Define the right amount of money for marketing campaigns and try to build brand awareness.
Keep improving your app. When you have that enough funds to keep your app updated. Add new features to attract new users.
---
investors for startups
,&nbsp
start up investors
,&nbsp
how find investors
,&nbsp
how to find an investor
,&nbsp
investors for startups
,&nbsp
how to find investments
,&nbsp
find investments
,&nbsp
how to find investors for business
,&nbsp
finding a investor