Today social media apps are used by billions of users. We are spending a lot of time checking our news feeds, and messages on Instagram, Twitter, and other social media platforms. The popularity secret of these social media applications is the freedom they give to their users. Users can share their happy moments' dreams and thoughts by simply writing a text or sharing an image or video. This freedom made social media applications development and social media apps much more popular.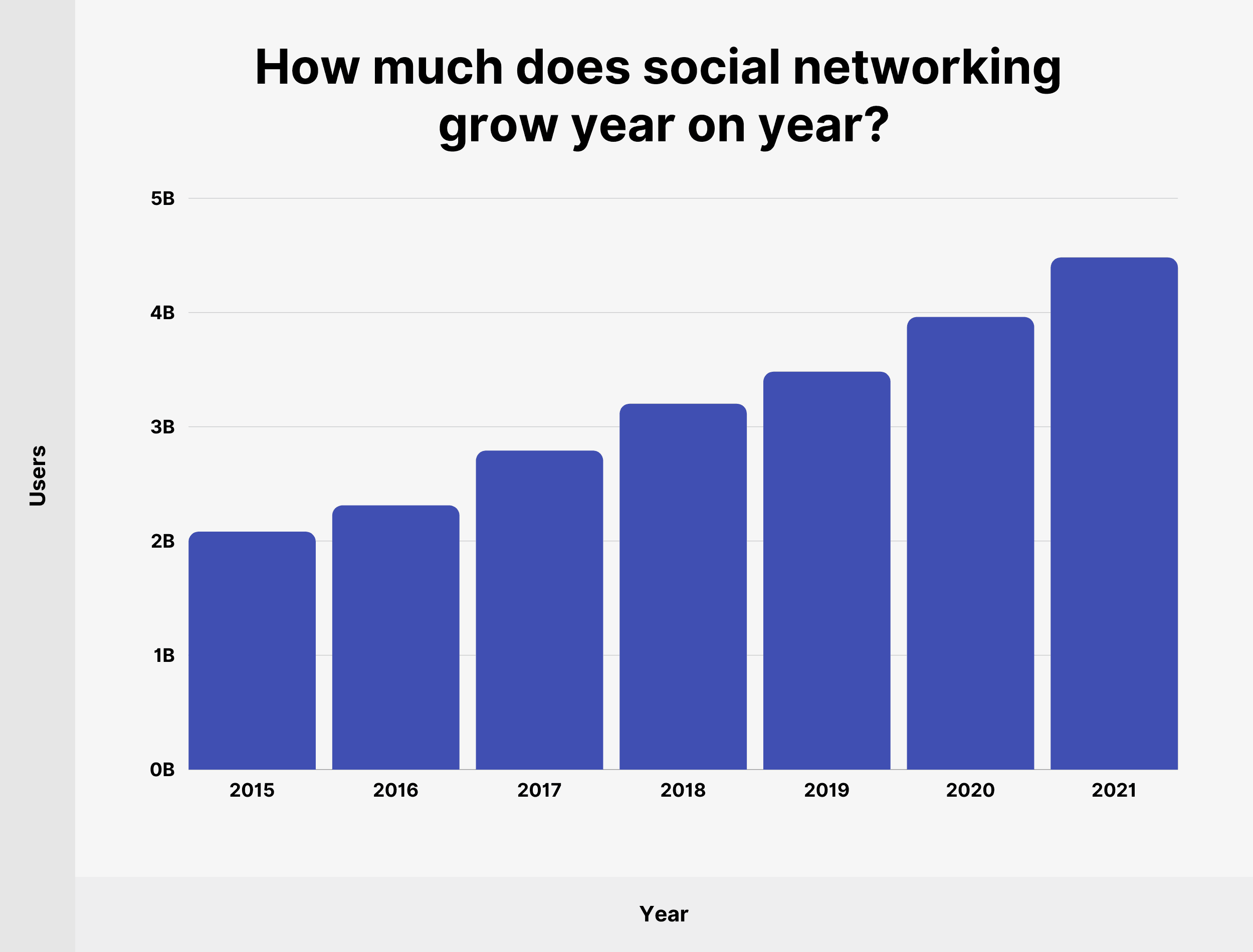 Types of social media apps
Before starting your next social media app development, we will talk about what type of social media app do you need with some examples. You will have solid knowledge about how much does it cost to build a social media app and how to make a social media app
Social Networks
This type of social media application's first aim is to connect with people around the world and share content with followers. This is one of the most popular types of social media applications. We can give an example of these types of social networks like Facebook, Instagram, Linkedin, Twitter, Snapchat, and much more. Social networks' main purpose is to connect people all around the world and make users chat and share posts with their followers.
Discussing Networks
In this type of social media application, users are mostly asking questions and waiting for replies from other users. Discussing platforms mostly based on questions and replies. Also, users can discuss a specific subject on these platforms. We can give an example of these social networks as Quora and Reddit is the best example for discussing networks. Discussing networks are the best way to make your problem solved in an hour with the help of other users.
Content Sharing Networks
Content sharing networks apps are let you save your images and files. These social networks allow other users to find your content depending on your category or their interests. Pinterest is one of the best content-sharing networks on the web. It's possible to find millions of content and images in content-sharing networks from all categories.
Consumer Review Network
In this kind of social media network, users are reviewing the companies and their services. These platforms also bring new customers to the companies. Yelp and TripAdvisor are the best examples of the consumer review network. Before buying a service from local providers checking provider reviews from consumer review networks will be a good idea.
Blogging Networks
Everyone knows blogging networks, in the last decade, the rise of WordPress blogs became much more popular. Also, another advantage of blogging is, that posts can be found easily from search engines. People mostly write blogs about their hobbies and write posts about their specialties. With the help of Medium and WordPress, lots of people are reading blogs posts about what they want.
Social Media App Features and Cost of Development
Building a social media application is not an easy task that can be done in a day. Social media applications need many features to give a better experience to users. To calculate the cost of social media application development, you need to define which features will be needed. In this detailed section, we will tell you which features you will need to build an MVP of a social media app.
Which Features Needed to Build a Social Media App?
User Profile
A user profile page is one of the must-have features for social media applications. This feature is not only needed for social media applications. Most web or mobile applications need that feature to provide a better experience to users. With this feature, users will be able to have their pages, profile pictures, and biography sections on their pages.
Signup
Most of the applications have a signup feature to allow them to register website as a user. With the help of the signup feature, you will be able to send emails and updates on your web or mobile application to your all users. Also, you can give users a specific profile page after they are registered.
Add Post
All social platforms have this feature as default. Adding posts and sharing images and videos are one of the must-have features for all social media applications. Users will enjoy sharing their best moments on social media applications. They will simply take the image with the mobile phone and upload it on social media.
Push Notifications
Push notifications will allow users to know who liked or commented on their posts. Real-time push notifications will also help you to increase app engagement.
Newsfeed
With the newsfeed feature, all users will be able to see new posts all around the world. People like to check the post of the people they followed. Newsfeed feature will help to do that. This is another must-have feature for social media applications.
Chat
Users love to connect with other users and chat in their private rooms or group chat rooms depending on their choices. The chat feature can be implemented in the social media application with the help of expert developers.
Search
The search feature in the social media applications will allow users to find their friends or find a specific thing in the application. That can be a user or a group search feature is always needed in social media applications.
How Much Does It Cost To Build A Social Media App
The cost of building a social media app depends on factors like the app development company's region and the complexity of the app. Generally, social media application development takes about 1,000 hours to build.
Here are the average rates charged in different regions.
USA based development will cost of average $150 an hour
Eastern Europe based development will cost of average $50 an hour
India based development will cost of average $30 an hour
As you can understand USA development company will charge you an average of $150,000 for a social media application development. Eastern Europe will cost $50,000 and India will cost $30,000 for your next social media application development. These costs can reduce or increase depending on the features and complexity that you are requesting.
Why market aims for social media apps
Most people spend their 2 hours on social media applications in a day. These numbers are a kind of proof that why social media applications are so popular. People like spending time on social media and want to see updates on the people they follow. Building a social media application is a good idea, with the right marketing strategies it is possible to hit millions of downloads in a year.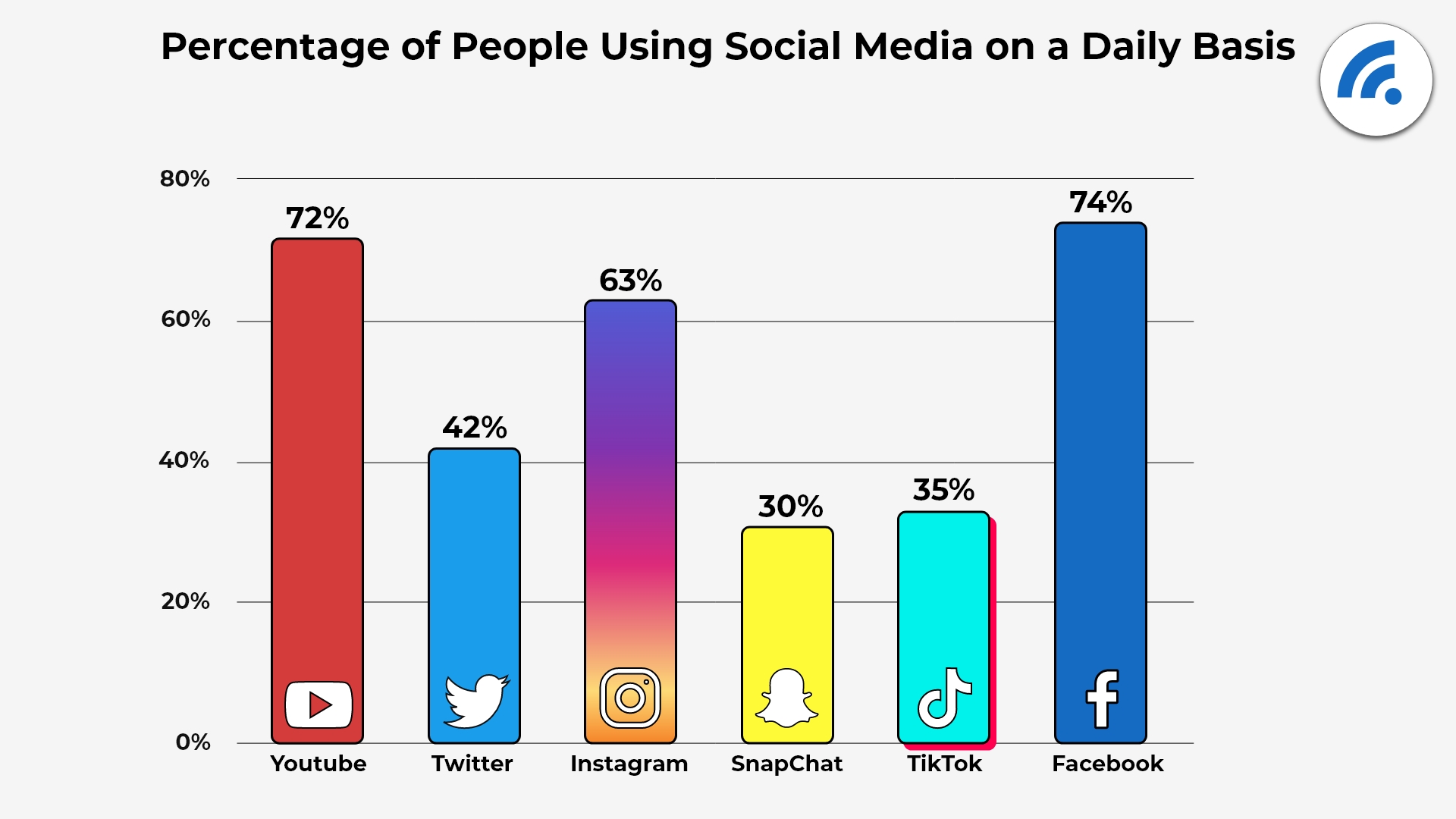 Choose Right Strategy For Your App
Before starting your developing social media application it will be good to define which strategies that you will follow. In this section, we will talk about the strategies that you can follow to maximize your application downloads and profits.
Freemium App
What is a freemium app? The Freemium model is defined as an application that can be downloaded and used for free. Most social media applications are chosen the freemium application model to maximize their downloads and profits. The Freemium model will increase the total engagement of the application.
Advertising Model
Most social media applications are making money from advertisements. Social media apps are collecting the user's personal information like age, gender, location, and interest to provide accurate advertisements. Social media applications are placing advertisements as posts in the newsfeed section of the application. These posts will have a heading named sponsored for users to understand that is a paid post.
MVP For Social Media Application
Everyone has their own social media application idea, before paying for a full-featured application there is a good way to test this idea with a cheap option. MVP for social media applications will make you have the core and mandatory features. With that strategy, you can test your idea in the market and scale it with more features like filters later on.
Summary
In this summary section, we will talk about what you will need to build a successful social media application.
Choose the right model for your application.
Choose the right development region for your application
Test your idea with MVP
Choose the right social media type for your application
Have the core and mandatory features for your application.